J. Robert Bradshaw Joins Providence's Board of Directors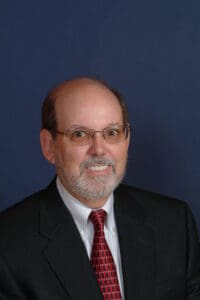 FOR IMMEDIATE RELEASE Contact: Aimee Bullen
January 22, 2020 443-825-4128
Glen Burnie – Providence, a non-profit organization that supports adults with intellectual and developmental disabilities, announced today that J. Robert Bradshaw has joined the organization's Board of Directors.
Mr. Bradshaw is a retired Partner of Maryland Office Interiors, where he opened and ran a successful office and showroom in Washington, D.C. Prior to that, he was a Sales Manager at Stern's Office Furniture, Finance Manager of Frenchman's Reef Resort in St. Thomas, USVI, and General Manager of Prince George's Realty.
Mr. Bradshaw is a Trustee of the Chesapeake Bay Trust; is a past member and Chairman of the Archbishop Spalding High School Board of Directors, where he provided leadership in the fundraising efforts for a new athletic center and stadium; is a past member and President of the Davidsonville Athletic Association Board of Directors, where he led the efforts to raise funds for a new Davidsonville Park; and a past Commissioner and Vice Chair of the Housing Commission of Anne Arundel County.
Karen Adams-Gilchrist, Providence's President and CEO, said, "We are so happy to welcome Bob to our Board of Directors. His extensive experience as a board member of area nonprofits and his fundraising skills will be extremely helpful as we build our capacity to support people to learn, grow, and build meaningful lives in their communities throughout our county."
Providence Board of Directors are Cathleen Larner-Beckett, Ed.D., Chair; F.P. "Rick" Hunsicker, Vice Chair; Julie Natoli, Treasurer; Sean Doordan, Secretary; Colleen Baldwin; J. Robert Bradshaw; Carol Clemmens; Michael Gomez; Delegate Nic Kipke; Ryan Kupfer; Rob Manigold; Mary Ellen Tuma; and Lynn Zephir.
Providence, a non-profit organization based in Anne Arundel County, assists people to learn, grow and build the lives they want within their communities. Providence supports nearly 400 men and women and their families providing opportunities for competitive employment, community engagement and meaningful experiences within the community.
Contact Providence
Talk to us today.